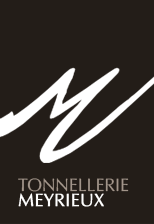 Our
Expertise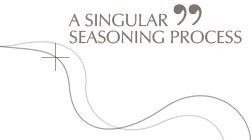 Upon delivery, the staves are 100% controlled. They are then manually stacked so as to allow for optimum drying.

This process of aging the wood is unique and provides a uniform and natural drying in the open air. This method allows each stave to receive optimal exposure to the natural elements that will «wash» the wood of his excess bitter tannins.
The chimney effect favours a perfect ventilation of the pile, while minimizing the staves crossing surfaces.

Despite the undeniable advantages of this traditional method, it is rarely used because of the time and space it requires. Tonnellerie Meyrieux is one of few remaining cooperages perpetuating this mode of ageing staves.