Premier Cru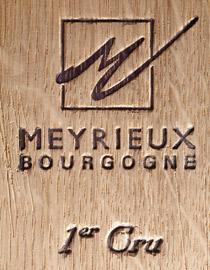 Selection of French forests
Assembly of fine-grain and medium-fine
Seasoning outdoors for 24 months
Choice of toast
Blonde : +/- 50 min A light, long toasting that can express the power of aromatic wood.
Medium : +/- 70 min An intermediate toasting that provides balanced and soft aromas combined with notes of fresh wood and toast.
A Coeur : +/- 90 min . Low heat A deep toasting for a wood that is round, subtle, elegant and that respects the fruit.
Suggested use : This very aromatic range with considerable freshness is well-adapted to short ageing since the oak influence is conferred very quickly. Barrels are suited to grape varieties such as Chardonnay or relatively acidic wines.