Tradition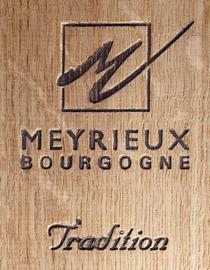 Stave assembly of French forests
Assembly of fine-grain and medium-fine
Outdoor seasoning: +++
Choice of toast
Blonde : +/- 50 min. A soft toasting that gives a woodiness bringing structure to powerful grape varieties.
Medium : +/- 70 min. An intermediate toast for a great respect of the fruit.
A Coeur : +/- 90 min. Low heat. A very penetrating to develop slightly toasty notes.
Max : +/- 90 min. High heat. A powerful toasting that allows a beautiful polymerisation of tannins and the development of roasted notes (toast, coffee, etc.).
Suggested use : Discreet range elegantly supporting the expression of wines of character, recommended for long aging